Eight EVP E106 Surface Mount
EIGHT EVP E106 SINGLE AND DUAL COLOR LED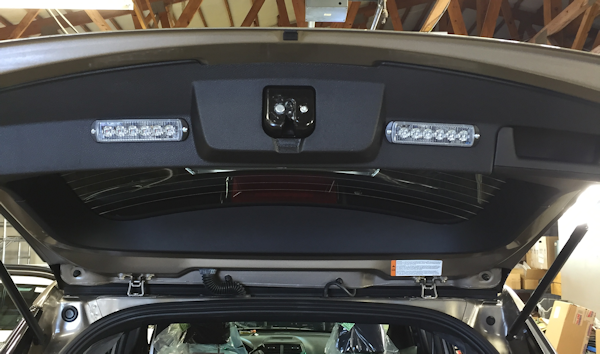 At 3/8 inch (10mm) thick the EOS warning light is designed to fit in those tight spots where a normal warning light just will not go.
The lens is made from Polycarbonate with the best UV stabilizers for many years of that crystal clear look.
The base is coated aluminum for strength and is waterproof rated at IP67.
 
Specifications

Available in red, blue, amber, white and Green Single or Split colors
5"(128mm) x  1 1/8"(30mm) x 3/8"(10mm)
6 x generation 3,  3 watt high intensity LED's
Super low profile design, sits 3/8" high
10-40 Volts DC, 40 flash patterns 
Synchronization, in and out of phase, Cruise mode, and Dim functions for flash patterns and Cruise mode 
Includes mounting hardware
SAEJ595 Class 1, CA Title 13, IP67



Features

Dim mode: light output is dimmed to 80% for night work.

Cruise mode: a lower output steady burn for cruising with the lights on but not flashing. Cruise mode also dims

Flash patterns include the all new Eight EVP cruise-flash™. A flash pattern that has the light always visible with 5% light output between flashes, an industry first.